New Brand Image Tagline for the Town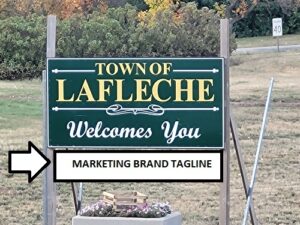 The signs on Hwy 58 and on Hwy 13 do not tell people what Lafleche is all about. What is needed is a tagline. For example in Mossbank the tagline is: "Life is Better in Mossbank". In Assiniboia the tagline is "Gateway to the Golden South".
A powerful tagline gives people a reason to turn off the Hwy to check out the Town…
If you have an idea for an attractive tagline, please stop by at the Town Office and share your idea with us.